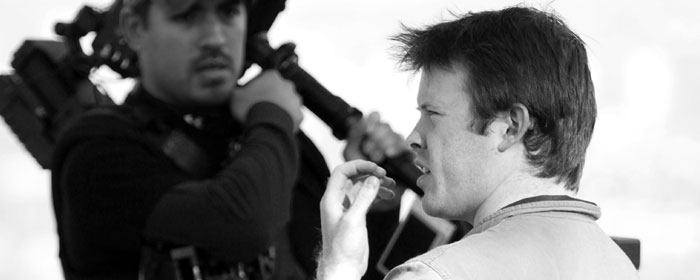 For as long as I can remember I knew I wanted to make movies. I grew up on films like Star Wars, Raiders of the Lost Ark, and E.T.: The Extra-Terrestrial, and those films have had the biggest impact in shaping my sensibilities as a storyteller. I spent my childhood running around the woods behind my house with water pistols and making home-movies with my cousins. In 2000, I came across an audition notice for an independent film being shot in my hometown of Sioux Falls, South Dakota called Class President. I got the part of the school bully, and at 12-years-old, this was the biggest thing in the world to me. It was during that production when I got a good look at what it takes to really make a movie. After that I formed a "production company" with my classmates called Maximus Films. For my friends, it was largely an excuse to run around our backyards with toy guns, but for me I wanted to use it as a chance to develop my skills as a director. No experience would test me more than The Movie Spoof Trilogy.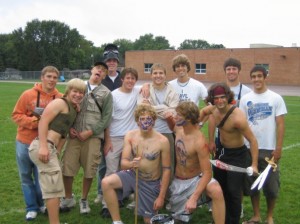 This was a "Fan Film" that crossed elements of Star Wars, Lord of the Rings, and Dune. The first film was mainly an excuse to have a lightsaber fight (since these types of visual effects were becoming fairly easy to do for anyone with a computer and the right kind of software). The Movie Spoof: The Movie ended up generating a surprisingly enthusiastic fanbase that asked for a sequel. This was my chance to make the kind of epic adventure stories I was raised on. However I needed to still please my friends' desires of making movies to goof around and have a good time — so I was always walking a fine line between epic and silly. The sequel to The Movie Spoof turned into two full feature-length movies that we shot simultaneously. What was supposed to take just one summer turned into three years of battling production breakdowns, schedules, and general high school nonsense. It was an experience that has had the most profound impact on the way I approach filmmaking. Most of all it taught me to always keep fighting. Pain is temporary, but film is forever.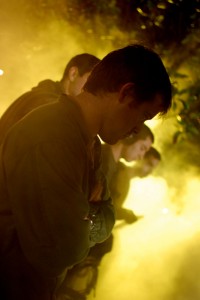 We released the last installment of our trilogy, an epic 2 and 1/2 hour movie, in December 2006. I could now start making the serious types of films I always wanted to make. Through my college years I tried to stretch myself as much as possible creatively: Reprisal – a violent gang drama,  The Last of Them – an intimate documentary on a fishing boat captain, and Under the Influence – a light high school comedy. It was with my senior thesis film, Invaders, where I returned to the type of filmmaking I had done in high school – big, epic, action-filled, and effects-heavy. Invaders felt like returning to an old playground and was an absolute blast to make. It was also the largest production I'd ever been involved with. After graduating from Loyola Marymount, I started developing Invaders as a feature-film. The difficulty was that it was an expensive story, and there was a glut of alien invasion-themed film and TV entertainment in 2010. Invaders was put on the back burner so I could develop Ringleaders. The true story of a campus-wide inter-fraternity drug ring just screamed "Film me!" and was a much smaller production proposal. I began work developing the story with Caleb Negassa (my producer on Invaders) and Mark Lyons (Movie Spoof veteran and Under the Influence co-writer). While scripting the film, we shot a "Concept Trailer" and also another short film – Oblivion. Oblivion was a project that we funded through Kickstarter and developed, shot, and edited very quickly. Oblivion is now another short I'm working to develop into a feature idea. Right now we are pitching Ringleaders to prospective investors and hope to begin production in 2013. Ringleaders has seen a long journey already and we're just getting started, but I always remember the lessons I learned while making movies as a teenager: Always keep fighting. Pain is temporary, but film is forever.